Based on the theme of a paradise island, the 2020 Penghu International Bayside Light Show features a mermaid as the main character of a romantic adventure story. In the company of the landmark Twin-Heart Fish Trap, our theme song for the signature lantern will be stunningly played to ensure every visitor gets into the holiday spirit.
There are many creatures dwelling happily on the heavenly island. Join us and experience the jovial ambience with great music. Get ready to dance to the delightful rhythm of the carnival and rock the whole island!!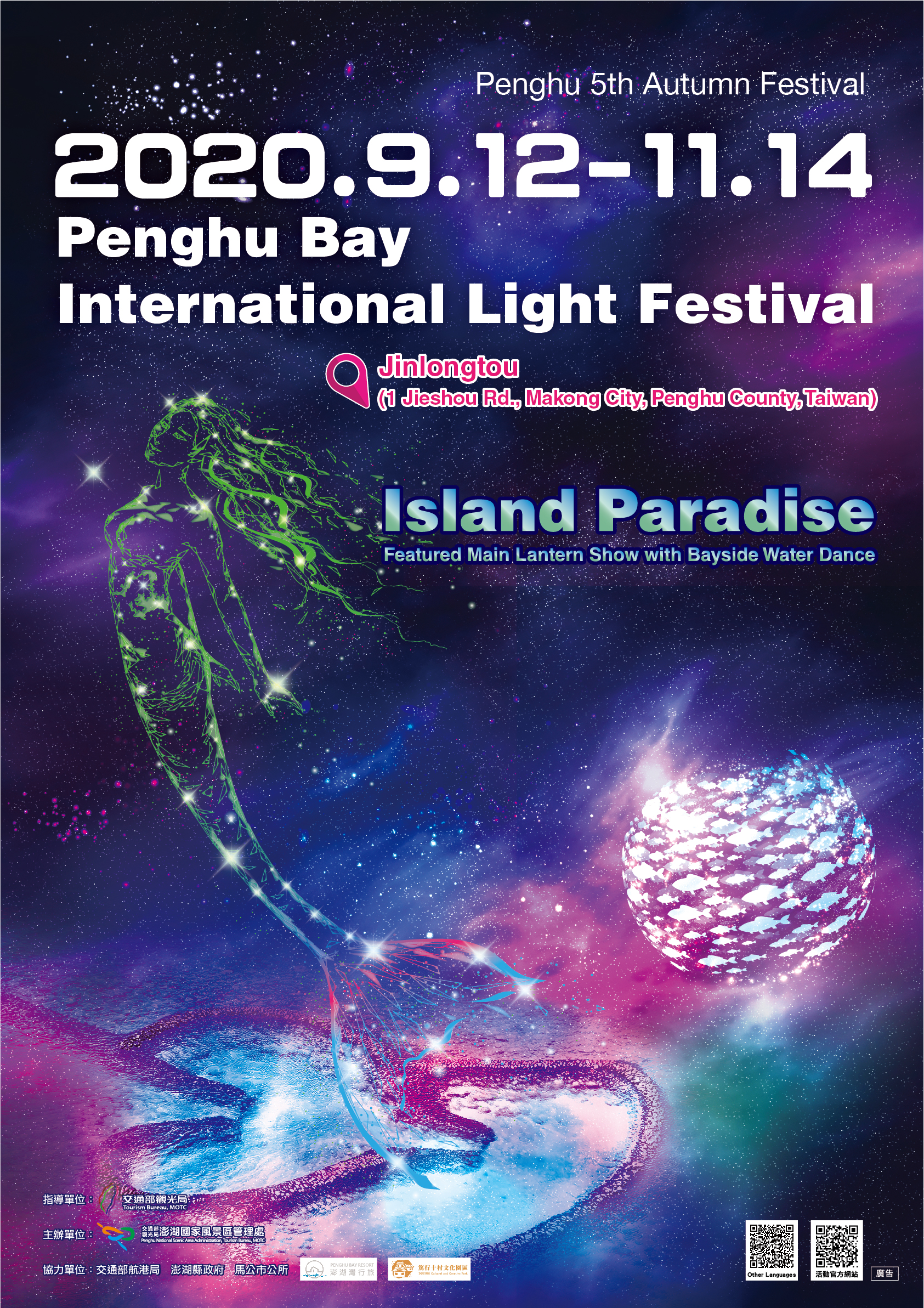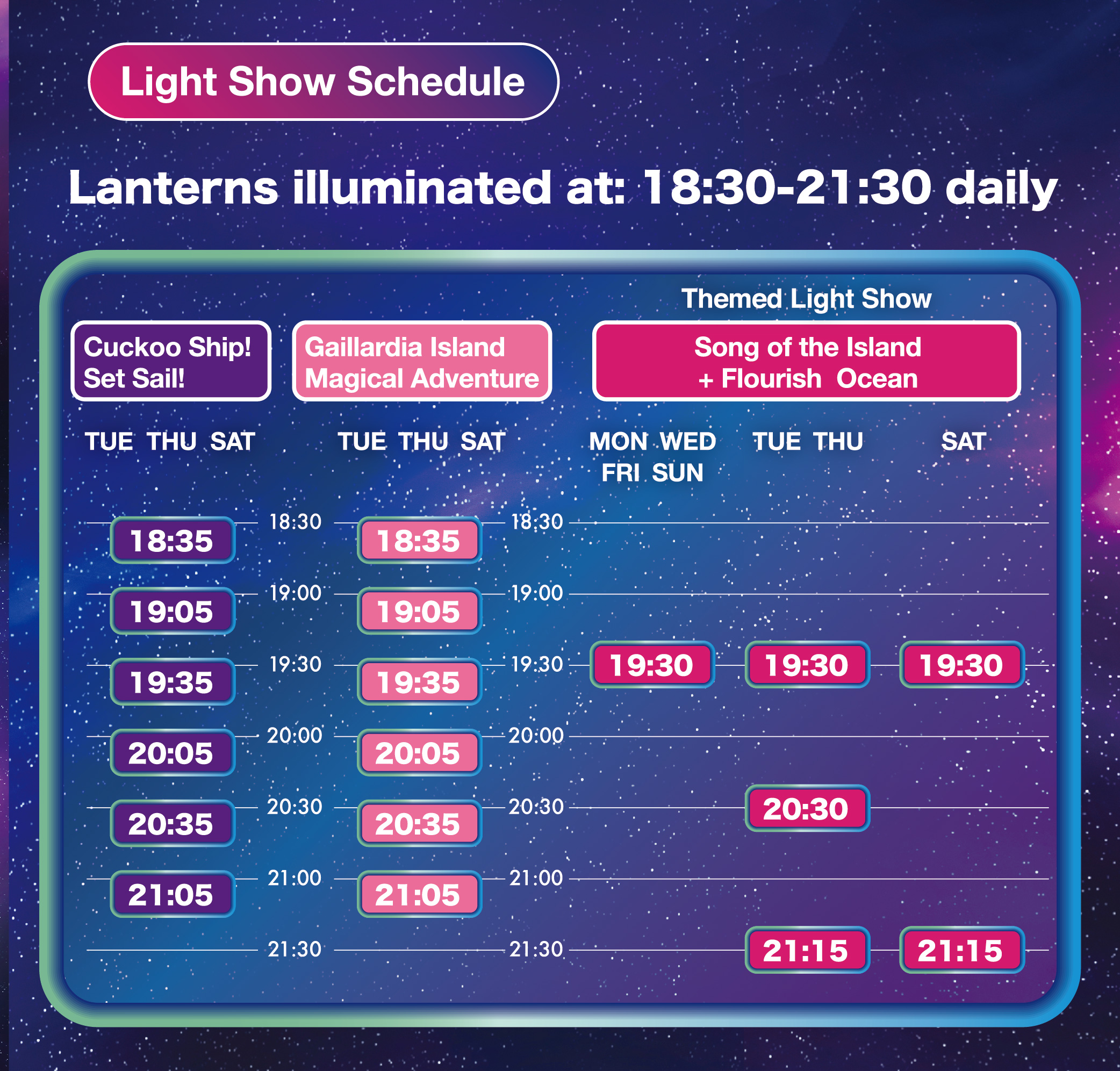 Performance Schedule (Main Stage)
From airport
By bus (approximately 1 hr)
Take Longmen line from Emen New Village to Makong after exiting the airport. Take Minsheng Road and make a left on Jieshou Road, and you will see the entrance to the show plaza along Jieshou Road.
By car or scooter (approximately 25 mins)
Take Route 204 after exiting airport parking lot and continue on Route 204 until Makong Junior High School, where you will connected to Route 203. Continue on Route 203 and make a left at Zhiping Road & Minzu Road. Go straight on Minzu Road and turn right on Jieshou Road. You will see the entrance along Jieshou Road.
From Makong Port
By car or scooter (approximately 5 mins)
Take Zhongzheng Road and turn left on Linhai Road. Turn right on Minzu Road and continue until Zhongshan Road, where you will make a left. You will see the entrance if you continue going along Zhongshan Road.
By foot (approximately 10 mins)
Parking
Parking lot on Linhai Road, Taiwan Wine & Tabacco Monopoly Bureau on Minsheng Road, Zhongzheng Elementary School, Pier #1 at Makong Business Port